Community Engagement Support Gateway
Welcome to the Community Engagement Support Gateway, or as we like to call it "The Gateway"!
The California Tobacco Endgame Center for Organizing and Engagement provides support, training and resources to local agencies and projects throughout the state that are funded by the California Tobacco Control Program (CTCP) for their work in community organizing and engagement.
The Center's Gateway support services are provided to CTCP-funded projects, including Competitive Grantees, Local Lead Agencies and coalitions working with competitive grantees and local lead agencies. A CTCP contract number is required to submit a Gateway support request.
You can easily submit Gateway support requests for help with community organizing and engagement, campaign planning strategy and organizing resources and tools, to name just a few services.
The Gateway will allow you to:
Submit request for community engagement support and resources.
Track the status of your request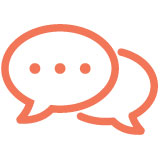 Communicate with our team.
Maintain a log of correspondence regarding your support request.
Download our External User Guide.
Submit a Gateway Support Request